Cost effective Heatpump solution
Get free advice and quotes on the best energy efficient solutions for your home. Book a FREE Home Energy Assessement today
Heatpumps & Ventilation solutions
Daikin, Panasonic, Carrier & Toshiba - brands you can trust
Heatpump specialists for all residential air conditioning and heat pump in Auckland
Worry free 5 year warranty on our heatpumps.
Not only do we offer very competitive rates but we also offer affordable service bundles for residential clients.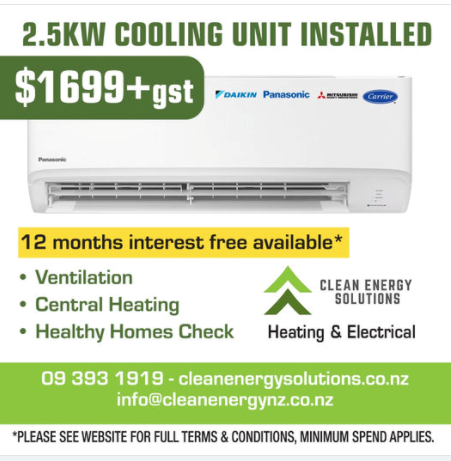 Promotion ends on 31 March 2023.
Eligible entries are for any residential household that completes a sales agreement with Clean Energy and pays the deposit for a High Wall unit and installation
Installed means standard "back to back" installation which includes:

Install of the indoor and outdoor units on opposite sides of an external wall
Maximum pipe length 5m
Maximum trunking 3m
Penetrations through a timber wall
Maximum 10m wiring & conduit
Installation of the outdoor unit on a suitably flat, level and clear area
Additional costs may apply

No Limits for purchases for a single home installation.
Cannot be used in conjunction with other promotions from Clean Energy.
Exclusions – Commercial deals, Homes Under Construction.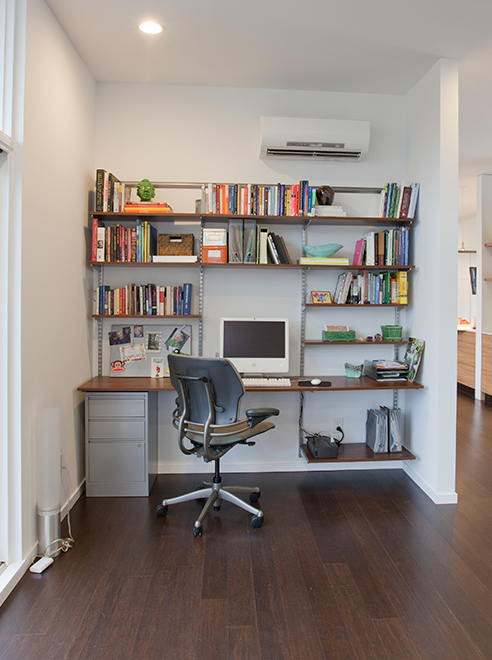 Heatpumps & Ventilation is all we do
We offer a range of quality High Wall and Ducted Heat Pump systems. We provide expert solution for your cooling and heating needs. We understand that every home has different requirements, and we can tailor and custom design your solutions that will benefit you for years to come.
We are dealers for major heat pump brands like Daikin, Panasonic, Carrier/Hitachi in New Zealand. Our range of products are top end and provide fresh air and improved climate control, while being energy efficient.
Quality Service is Our Guarantee
We pride ourselves on offering unbiased advice and plans that suits your needs. Whether building a new home or retrofitting, let us help you sort out the next step to ensure you always stay comfortable.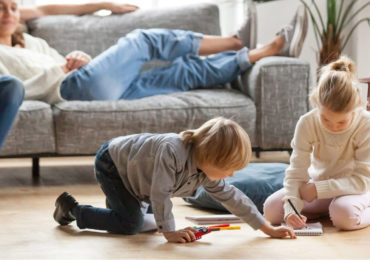 Ventilate your house with all the windows and doors closed and enjoy fresh, filtered and cleaner air.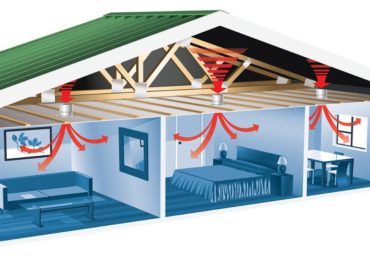 Ducted Heat pumps systems is a perfect solution for a whole house. Solution varies a lot depending on the structure of the house and the roof.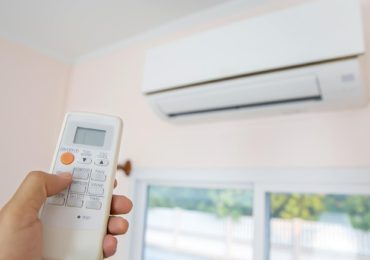 Placed high up on a wall, these are the most popular and economical to buy, and suitable for almost every home.
We love our clients and they love our work. Our team is very experienced in residential projects.
The unit has been saving a lot of money. It keeps our home warm this winter. Thank you Clean Energy Solutions team.
I am impressed with the new design in heatpumps and Wifi App to control the settings. It looks sleek and I love the speedy service as well.
We had ours installed about 4 weeks ago and cannot rate it highly enough. It has a cool 5 years warranty.
Frequently Asked Questions
We are a New Zealand owned company based in Auckland and our goal to help you make the right choice, so you get the best solutions to heat your home efficiently and affordably.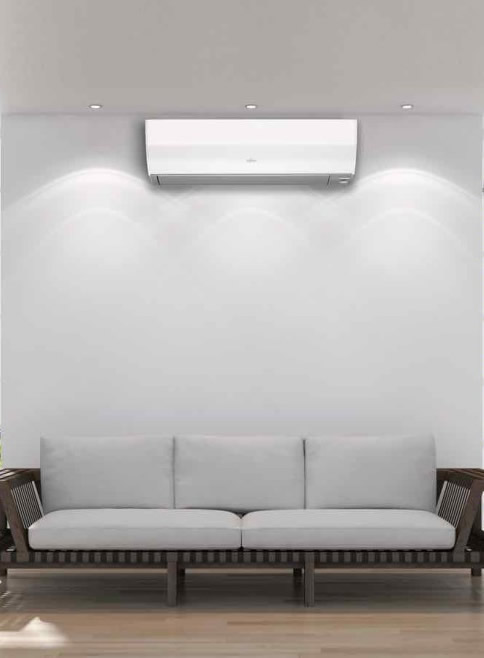 Our team of experienced installers will make sure they tick every box needed to meet the standards to get your heat pump system fully functional. Our installers are dedicated to make sure that all your needs are met and will go the extra mile to answer any question you have regarding your new heat pump and its functions. Our promise is an outstanding job for your highest satisfaction.
Our vast experience in the industry allows us to fully understand your requirements and advice the best options. Good advice is essential when moving ahead with the right investment for your home heating and cooling needs. Our team always aims to exceed expectation by providing the best solution for your needs.
We promise high standards of professionalism, knowledge, and expertise to provide you with an overall fitting solution. We make it our job to find the right fitted product for your home, so do not waste any time.
Interested in our FREE home assessment? Contact us to make an appointment and we'll come out and see you.